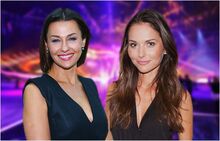 This list includes those who have acted as
presenters of The Origin Song Contest
. Since the
first edition
the host broadcaster has appointed one or more people as the presenters of the edition.
Presenters
Edit
| Edn. | Presenter(s) |
| --- | --- |
| #01 | Anna Popek and Paulina Sykut-Jeżyna |
| #02 | Jaana Pelkonen |
| #03 | Susanne Wille |
| #04 | Markus Lanz and Nina Eichinger |
Notable presenters
Edit
Jaana Pelkonen, who hosted the second edition of the contest, was appointed as executive supervisor of the Origin Broadcasting Union starting from the third edition.
Presenters not born in the host country
Edit
Some of the presenters selected by the host broadcaster were not born in the host country but were selected because of their connection with the host country. These are listed in chronological order.
Ad blocker interference detected!
Wikia is a free-to-use site that makes money from advertising. We have a modified experience for viewers using ad blockers

Wikia is not accessible if you've made further modifications. Remove the custom ad blocker rule(s) and the page will load as expected.